DeWitt Police - NATIONAL NIGHT OUT
2017 National Night Out ~ Lincoln Park August 1st 6-8pm
2016 National Night Out was a success!
National Night Out is designed to: 1) Heighten crime and drug prevention awareness; 2) Generate support for, and participation in, local anti-crime program efforts; 3) Strengthen neighborhood spirit and police-community partnerships; and 4) Send a message to criminals that DeWitt neighborhoods are on watch for suspicious or illegal activity.
This years event had a wonderful turnout. The weather cooperated with us and the evening was enjoyed by all. Boy Scouts Troop 92 served 1000 hot dogs, 900 bottles of water drank, Smilee's served 900 cool treats and tons of popcorn was popped.
Again this year, the MedForce helicopter was able to make an appearance, we had the dunk tank, Dino Zone inflatable, face painting, glitter tattoos and balloon animals. New to the event was the DeWitt Central FFA petting zoo. The DeWitt Fire Department brought event favorites...bucket brigade and smokehouse.
We were able to use the band shell this year for The Players DJ and the Lions Pavilion was information central. Several local organizations were able to provide useful information to our guests.
The Citizen's Police Academy sold blue light bulbs along with the DeWitt Police Foundation providing kids with information about the police department.
We raffled off several great items that were graciously donated and provided two lucky kids with a bicycle and helmet.
A huge THANK YOU, goes out to all that attended, volunteered, sponsored, donated, participated and provided a crime-free night for all ages.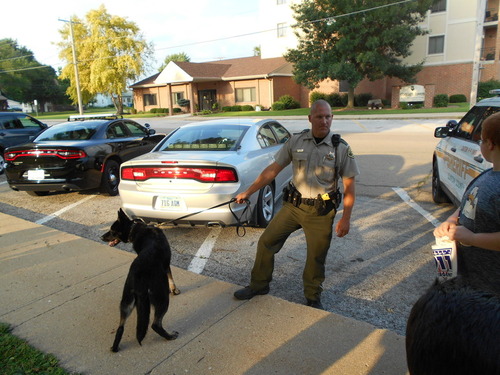 K-9 Cora and Deputy Owens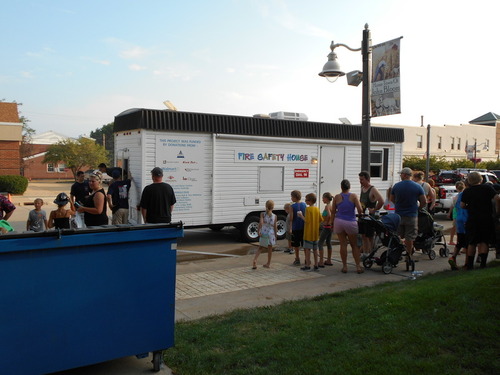 SMOKEHOUSE provided by DeWitt Fire Department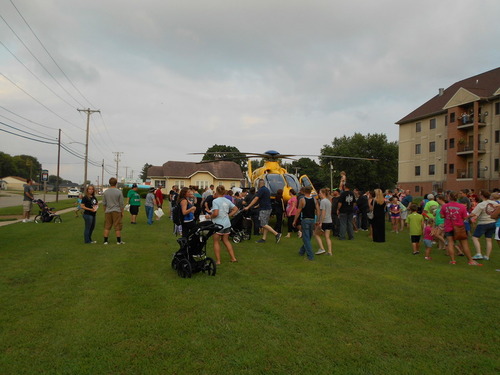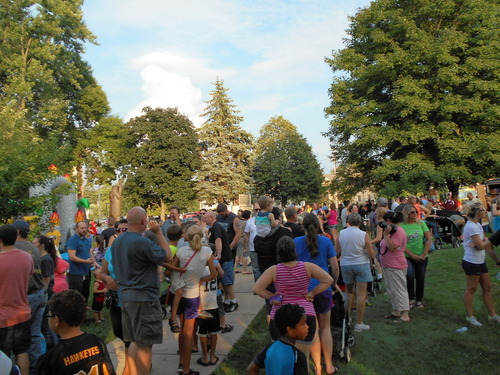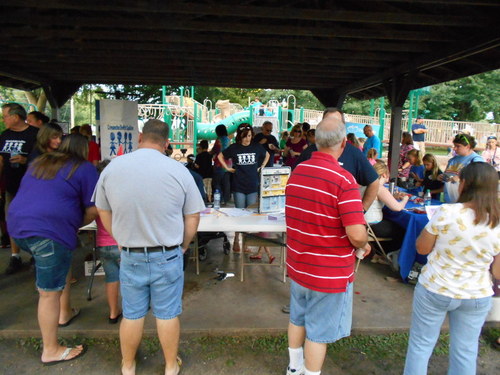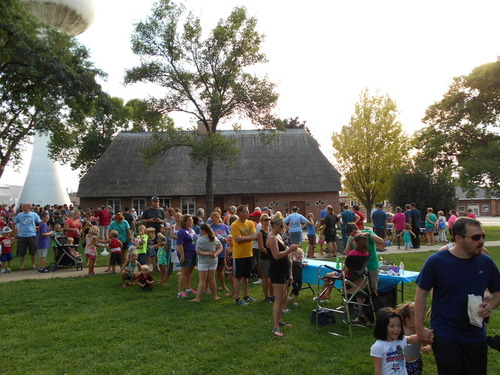 FACE PAINTING/GLITTER TATTOOS/BALLOON ANIMALS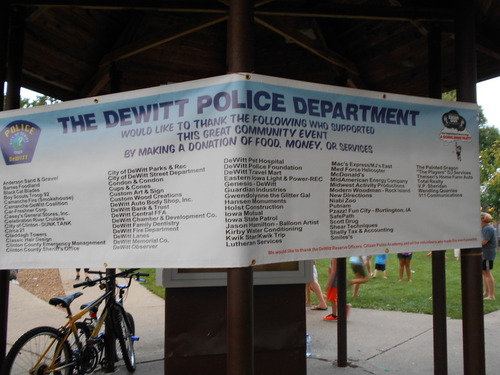 This event would not be possible without the many gracious donors, sponsors and volunteers. THANK YOU!