DeWitt Police - NATIONAL NIGHT OUT
2017 National Night Out ~ Lincoln Park
2017 National Night Out recap...
National Night Out is designed to: 1) Heighten crime and drug prevention awareness; 2) Generate support for, and participation in, local anti-crime program efforts; 3) Strengthen neighborhood spirit and police-community partnerships; and 4) Send a message to criminals that DeWitt neighborhoods are on watch for suspicious or illegal activity.
This years event had a smaller turnout than previous years. Our event had some competition this year with the Mississippi Valley Fair entertainment and the absence of some regular events added to the decline of attendants.
However, the Boy Scouts Troop 92 still served 550 hot dogs, over 500 bottles of water drank and tons of popcorn was popped.
Again this year, kids enjoyed face painting, glitter tattoos, balloon animals and a farm inflatable. The DeWitt Central FFA provided a wonderful display for the petting zoo. The DeWitt Fire Department brought event favorites...bucket brigade and smokehouse.
The Players DJ/MC kept the music going from the band shell and several local organizations were able to provide useful information to our guests from the Lion's Pavilion.
The Citizen's Police Academy sold blue light bulbs along with the DeWitt Police Foundation providing kids with information about the police department.
Officers and Reserves handed out police tattoos and NNO bracelets and two lucky kids won a bicycle with a helmet.
A huge THANK YOU, goes out to all that attended, volunteered, sponsored, donated, participated and provided a crime-free night for all ages.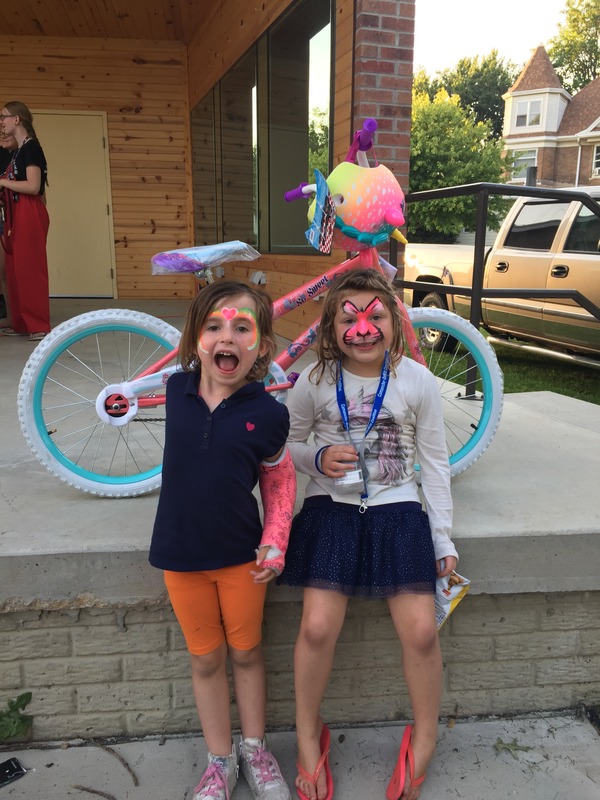 Girls Bike Winners-Serenady & Audrea Brady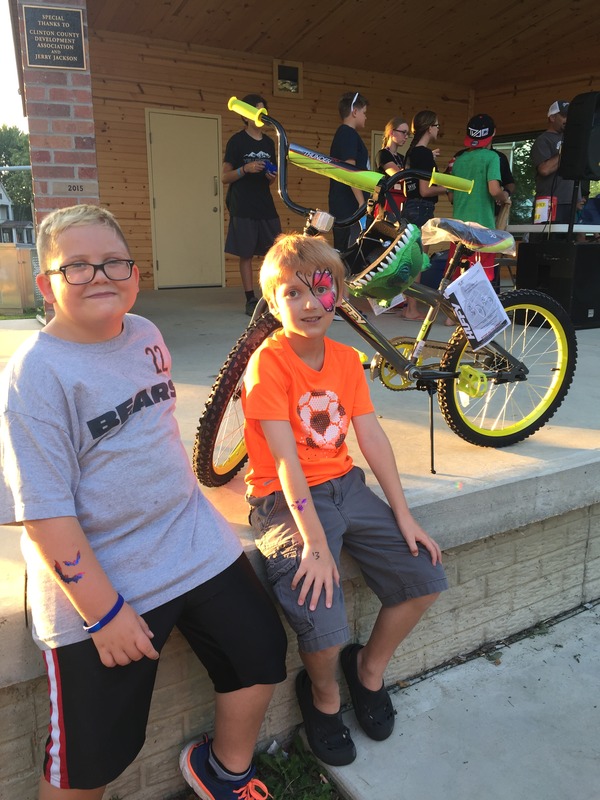 Boys Bike Winners-Brendan Bray & Drew Burmeister
This event would not be possible without the many gracious donors, sponsors and volunteers. THANK YOU!